Filtered By: Showbiz
Showbiz
The coolest cut on 'Glass Onion' didn't make the movie, director reveals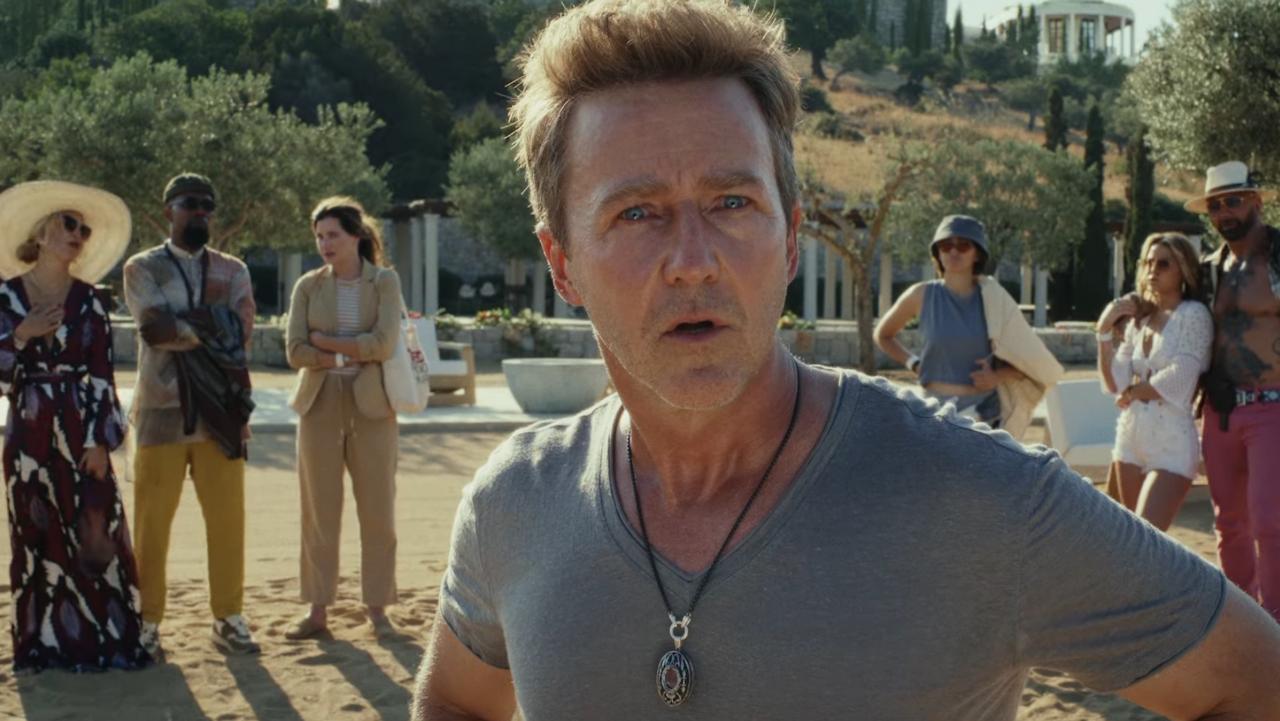 "Glass Onion: A Knives Out Mystery" is headlined by some of the biggest names in Hollywood, with director Rian Johnson likening assembling the stellar cast to throwing a dinner party. "You're trying to cast cool people who will hopefully get along and have a good time together," he said.
If the cast members' behavior and responses during the virtual press conference are any indiction, it seems Johnson is successful with his ensemble.

When GMA News Online asked them to share funny bloopers during the shoot, it generated more than enough laughs and anecdotes from each one of them, including from Edward Norton, who shared that thing that Daniel Craig did.
But it was the director's response that sealed the deal. According to Rian, at the very end of their shoot, they all got together in a bar somewhere in Belgrade, with Janelle Monae and Edward Norton performing a Davie Bowie song and Kate Hudson and Kathryn Hahn danced in the background.
"It's one of the coolest cuts," he tells GMA News Online. "It's not a blooper but we shot a little thing we ended up not using. In this basement bar in Belgrade, at the very end of our shooting day, so it was like 1am."
According to Rian, Janelle and Edward performed "Moonage Daydream" by David Bowie, the former singing and the latter playing guitar. Kate and Kathryn danced on the side.
"It was so good," Janelle piped in.
Edward gave the context to the private little concert the cast enjoyed, saying they were "trying to think of things that they might've done in the bar when it was good, when, like we're bonding."
"I knew Janelle and I have a Bowie uber fandom, and I knew she had covered 'Moonage Daydream' in shows, but not recorded [it]. We got talking about that," said the American actor.
"We threw the idea, 'what if there was an open mic night back in the Glass Onion bar back in the day?' Rian indulged us."
According to Edward, he was so into the idea that he even called people he knew from Gibson guitars, who then rushed him a replica of Mick Ronson's Black Beauty Les Paul just for the sequence.
"How cool is that?" Kathryn exclaimed. "That was the coolest thing ever."
Unfortunately, Rian cut it out of the movie. "It's such an incredible memory of just this surreal late night, the best concert in the world for like seven people standing around in a basement bar in Belgrade. It's so romantic. I almost wanna burn the footage."
"Glass Onion: A Knives Mystery" revolves around a group of friends who takes on the invitation of their tech mega billionaire friend Miles Bron to vacation on his Greek island. They all met each other a long time ago in a bar called the Glass Onion. — GMA Integrated News