Filtered By: Sports
Sports
Skateboarding star Margielyn Didal sets sights on Paris 2024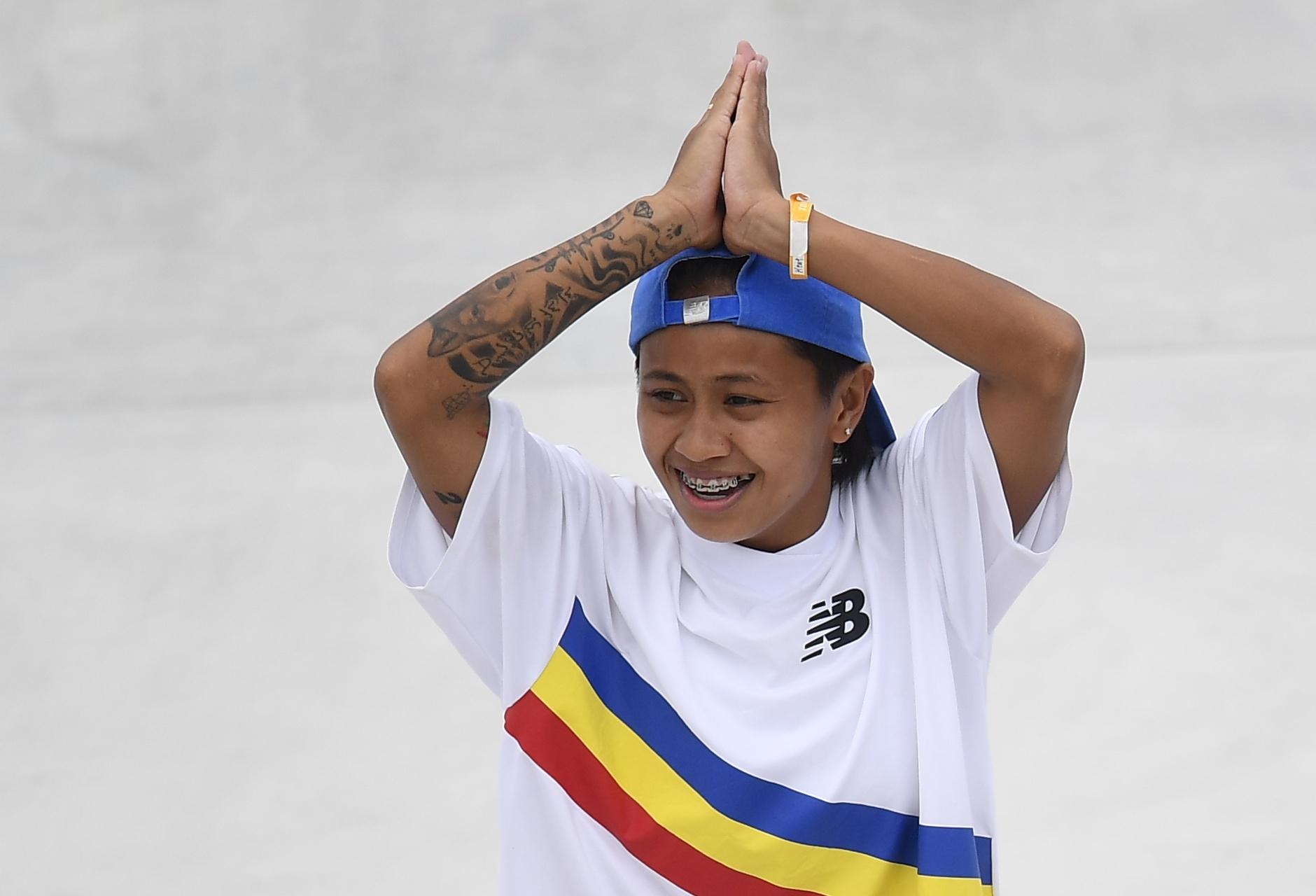 Watch out, Paris.
Skateboarding star Margielyn Didal is now setting her sights on the 2024 Paris Olympics after finishing seventh place in women's street in Tokyo.
Didal's coach, Daniel Bautista, said that the 22-year-old skater will go bigger in the Paris Games three years from now.
"That's the plan. We're going to do it all over again. The qualifiers start next year," Bautista said in a press conference Wednesday.
Right now, though, the Cebuana skater is still recuperating from minor injuries she sustained prior to seeing action in this year's Summer Games, which hurt some of her tricks in the final round last July 26.
According to Didal, she sustained her injuries in both of her ankles while still in training in Los Angeles, United States and had to tape both during the preliminary stage of the Tokyo Games.
"Since we left Tokyo, so far, I can still walk but it still hurts a little. But I can't wait to go home to Cebu to undergo PT (Physical Therapy) and see my family," she said in the same press conference.
"As of now, I can still feel the pain but I think everything will be okay soon."
Before Paris, 2019 Southeast Asian Games gold medalist will first strut her stuff in other major international competitions.
"After this [hotel quarantine], Margie has a bunch going on. She has a street league which is going to be at the end of August in Salt Lake City. And after that, there'll be another competition in Barcelona," Bautista said.
"I guess for Skate Pilipinas, our next international competition would be the indoor Asian Games which would be maybe around March next year."
Didal endeared herself to many sports fans all over the world, especially from Brazil and Japan, after showing her charming personality and positive outlook in Tokyo.
—MGP, GMA News