Filtered By: Topstories
News
Almost 10,000 new COVID-19 infections, push Philippines' active cases over 109k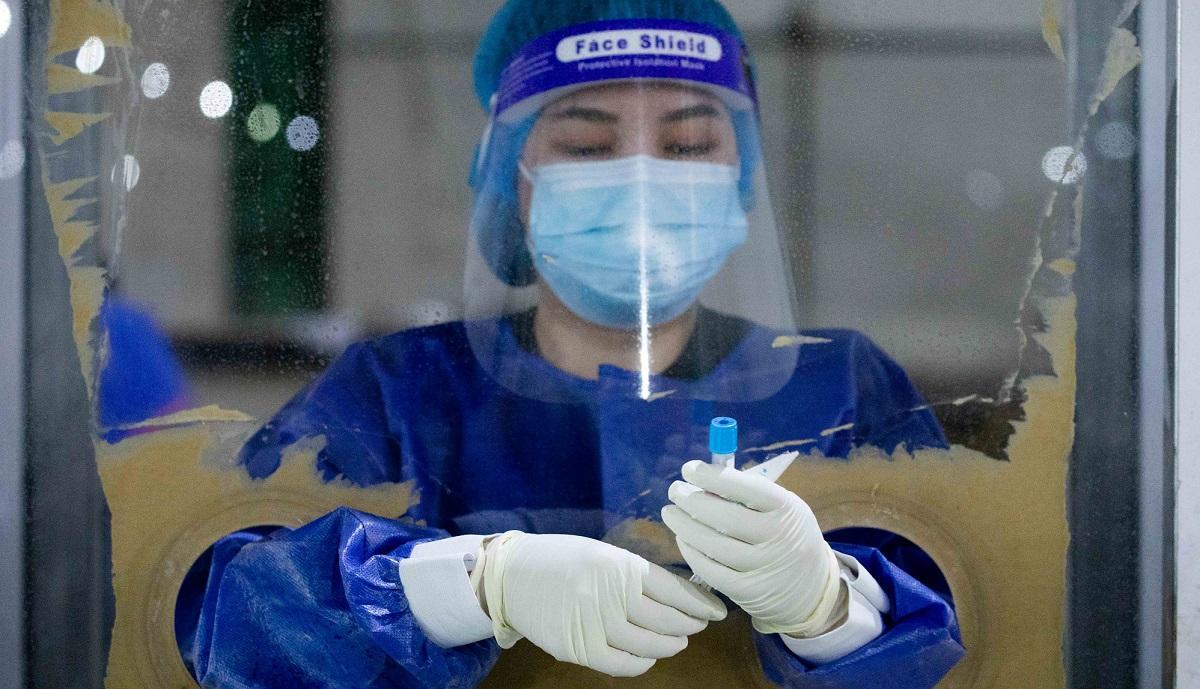 The Philippines on Friday reported another record-high 9,838 new coronavirus disease 2019 (COVID-19) infections, bringing the total tally to 702,856, even as seven laboratories failed to submit data on time.
The previous highest daily increase was recorded on Thursday at 8,733.
According to the Department of Health, this brought the number of active cases in the country to 109,018, also the highest recorded this year.
Of this, 95.1% are mild, 3% are asymptomatic, 0.8% are severe, and 0.7% are in critical condition.
The DOH also announced that total recoveries climbed to 580,689 after 663 more patients recovered from the illness while 54 new fatalities brought the death toll to 13,149.
Twenty-nine duplicate cases were removed from the total case count while 22 cases that were previously tagged as recovered were reclassified as deaths after final validation.

Data from the DOH also showed that 72% of the country's intensive care unit beds are available while 52% of the mechanical ventilators are ready for use.

The World Bank has downgraded its economic growth projection for the Philippines amid the country's struggle to contain the spread on COVID-19 and failure to veer away from economic restrictions.

Meanwhile, Moody's Analytics raised alarm over the Philippines' rising inflation, the recent spike in new COVID-19 cases, and slow vaccination rollout, saying the country was in a "worrisome state."
The OCTA Research group has projected that the Philippines could see 11,000 new COVID-19 cases daily by the end of March.
Expand daily testing, hospital capacity
With the new record-high number of cases, Renato Reyes, secretary general of Bagong Alyansang Makabayan, said the government should expand the daily testing and capacity of hospitals.
"9,838 new cases today. We are nearing the 10k mark and still we are not testing enough and expanding the capacity of our health care system. Data today shows a 17.3% daily positivity rate but only 32k tests," he said in a press statement.
He said this is too low considering the rapid increase in infections.
"What is the national government's plan to ramp up free mass testing? O bahala na LGU at private sector? Hindi pwede yun (Or should we leave it up to the LGU and private sector? That is not right)," he said.
"We urgently need to expand our daily testing. We urgently need to expand hospital capacity. We are in a worse situation now compared to last year based on the latest figures. What is the national government's plan?" he added.—AOL, GMA News