Filtered By: Topstories
News
Adiong slay try, Batangas barangay chair killing cases already solved —Azurin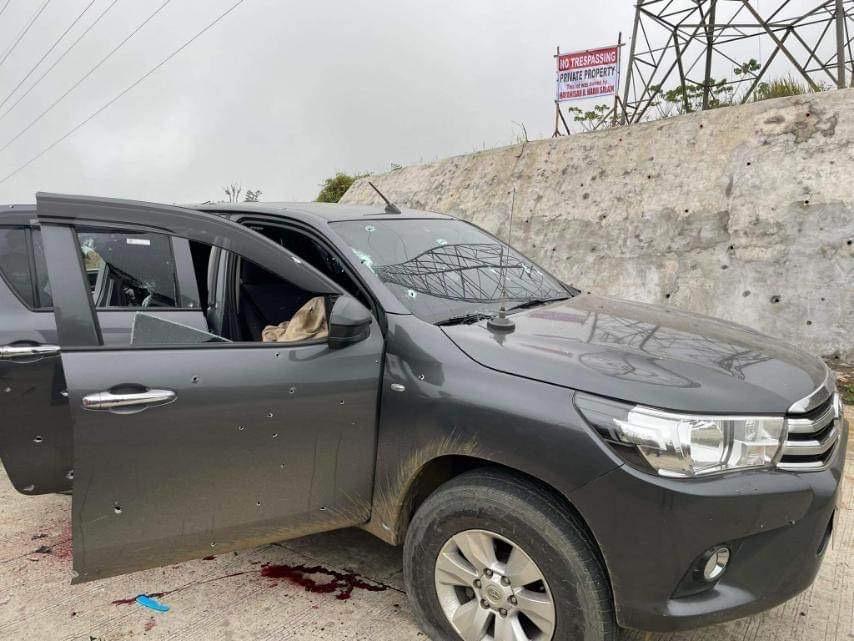 Philippine National Police (PNP) chief Police General Rodolfo Azurin Jr. on Monday said the cases on the ambush on Lanao del Sur Governor Mamintal Alonto Adiong Jr. and the killing of Batangas barangay captain Vivencio Palo are considered "solved".
"The investigation on the shooting incident involving Lanao del Sur Governor Mamintal Alonto Adiong Jr. can be considered as solved with the filing of criminal charges against three suspects and several John Does earlier, and the recent arrest of three suspects in Bukidnon," he said at a press conference.
Azurin identified the arrested suspects as Palawan Salem Macalbo, Naga Dimatangkil Baratomo, and Amirodin Dimantingkal Mandoc, who were arrested in Kalilangan, Bukidnon on March 10.
He said the three sought refuge in a Lumad community in Kalilangan after the shooting.
According to Azurin, the suspects were alleged members of the Gandawali Group which is engaged in various illegal activities such as illegal drugs, robbery, and gun running.
On February 17, gunmen ambushed the convoy of Adiong in Kalilangan, Bukidnon and killed four of his companions.
The fatalities were identified as Police Staff Sergeant Mohammad Jurai Mipanga Adiong, 40; Police Corporal Johanie Lawi Sumandar, 39; Police Corporal Jalil Ampuan Cosain, 40, and a driver identified only as Kobi.
Adiong and two of his staff were hurt in the attack.
One of the suspects, identified only as Otin, was killed in a shootout with the police days later, the PNP said.
Batangas
Meanwhile, Azurin said the case of the killing of Batangas barangay captain Vivencio Palo is also considered "solved" following the arrest of two suspects.
On March 6, Azurin said the suspects identified as Lito Bautista and Rene Boy Carbajosa were arrested on March 4.
The vehicle used in the attack was recovered from Carbajosa, he added.
The police are still looking for the gunman identified as Allan Edroso, who allegedly shot the victim in Lipa City on February 26. —KG, GMA Integrated News