Filtered By: News
News
TIMELINE
Christine Dacera New Year's Day death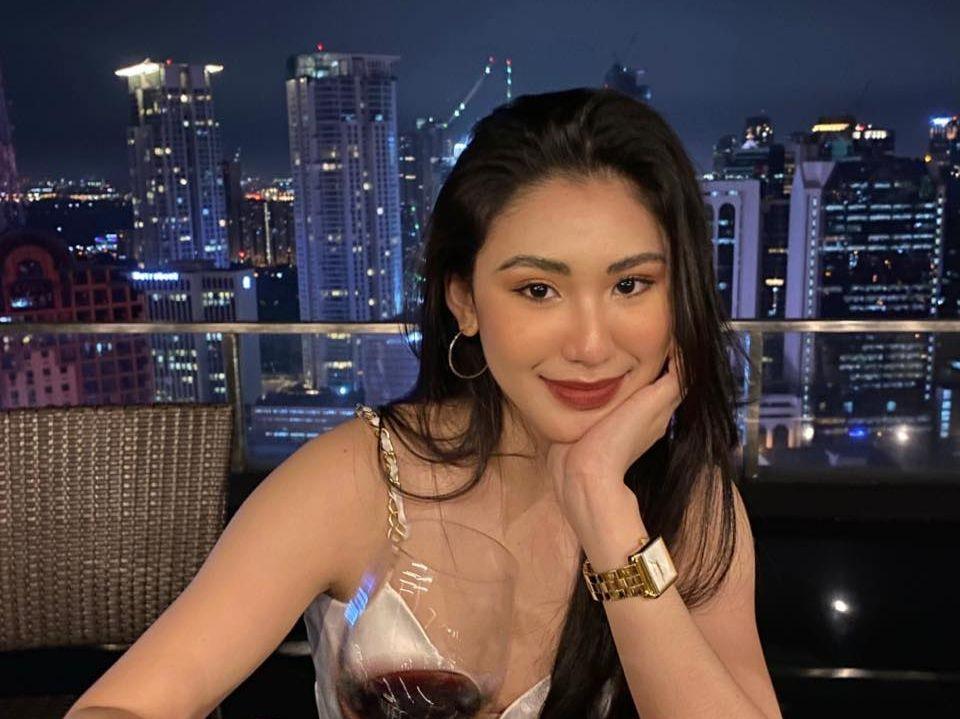 What was supposed to be a joyous New Year celebration with friends had turned tragic for 23-year-old flight attendant Christine Dacera after she ended up dead, with police and family believing she was raped. Prosecutors that looked in the complaint filed against three suspects, however, said the rape claim lacks evidence.
Based on reports and interviews with personalities, including police officials, GMA News Online assembled a timeline of the incident that has become hot topic especially on social media.
December 31, 2020
One John Pascual Dela Serna III checks in at City Garden Hotel in Makati City at 11 a.m. to welcome the New Year there with Dacera, Rommel Galido, Rey Ingles, Louie De Lima and Clark Rapinan. Also invited to the celebration were Gregorio De Guzman, Valentine Rosales, Mark Anthony Rosales, Jammy Cunanan, Eduard Madrid and John Paul Halili.
At 12 noon, Dacera checks in while others followed later in the day. The celebration starts at 10 p.m. Reports say Dacera was seen consuming hard liquor.
Before midnight, Dacera and company transfer to Room 2207 upon the invitation of one of their friends who knew people in the neighboring room, which was occupied by more or less eight people.
The occupants of both rooms play a few parlor games, then Dacera and her friends return to their room to ring in the new year.
January 1, 2021
Upon arrival at the hotel room around 1 a.m., Rapinan sees that most of his friends were drunk or asleep, while Dacera was up vomiting.
Others invited to the celebration arrive at 1:45 a.m.
At 2:30 a.m., Dacera wakes up Galido and asks him to join her in going back to Room 2207.
Just five to six minutes later, the two return to Room 2209 and Galido goes back to sleep.
At 2:52 a.m., CCTV footage captures Dacera and Rosales walking along the hallway outside the two rooms.
At 4:13 a.m., Dela Serna is seen carrying Dacera across the hallway to bring her back to Room 2209 after fetching her from the neighboring room.
Hotel CCTV captures Dacera at 6:23 a.m. at Room 2209. It was the last time she was seen alive.
Around noontime, Galido wakes up Dacera to tell her that it's time to leave but notices that she is not breathing and no longer has a pulse.
Galido wakes everyone else in the room and they take turns performing CPR on Dacera.
At 12:25 p.m., hotel front desk receives a call from a male person asking assistance as Dacera is unconscious in the bathtub. She is rushed to Makati Medical Center where she is pronounced dead on arrival.
January 4, 2021
Police announce that three suspects were arrested and charged with rape with homicide during inquest proceedings at the Makati City Prosecutor's Office. Philippine National Police chief Police General Debold Sinas brands the case "solved."
Initial medical report states that Dacera died due to ruptured aortic aneurysm, but her family insists she was drugged and sexually abused. According to lawyer Brick Reyes, the family's spokesman, the medical report did not include the injuries Dacera sustained. Aside from that, Dacera's mother, Sharon, says her daughter was very healthy and had no history of aneurysm.
January 5, 2021
Sharon Dacera appeals to President Rodrigo Duterte to help them in seeking justice for her daughter's death. She also appeals to those being linked to her daughter's death to surrender and prove that they really have no hand in the alleged crime.
Sinas, meanwhile, issues a 72-hour ultimatum to the eight suspects still at large. He warns that if they don't surrender, authorities will hunt them down "using force, if necessary." He says this despite the fact that no warrant of arrest has been issued by the court.
January 6, 2021
PNP says it would wait for the results of inquest proceedings, as the suspects cannot be arrested without a warrant.
The Makati City Prosecutor's Office orders the release of the three detained suspects, saying the pieces of evidence initially submitted by the police were insufficient in establishing that Dacera was raped.
January 7, 2021
One of the Dacera's family's legal counsel, Jose Ledda III, says the release of the three suspects would not weaken their case. According to him, the family still believes that Christine was raped.
Dacera's remains were flown to General Santos City, her hometown.
Presidential spokesperson Harry Roque said the Palace supports the move of the Makati Prosecutor's Office to call for further investigation into the death of Dacera, saying the case is not yet "solved."
Police said they will check if illegal drugs were used in the party where the group of Christine Dacera took part in.
PNP spokesperson Police Brigadier General Ildebrandi Usana said they will not fault the local police for the release of three individuals being linked to Dacera's case.
But NCRPO chief Police Brigadier General Vicente Danao Jr. said they would check if there were lapses in the initial probe on the incident, adding that evidence to prove that Dacera was raped was still insufficient.
Dacera's camp claimed that the flight attendant's remains were embalmed even without the consent of her family and before it was examined for medico-legal purposes.
In a news conference, Galido, Rosales, Dela Serna, and Rapinan all firmly deny any foul play in Dacera's death, stressing that they loved and cared for her like a baby sister.
Sharon responds to their pleas of innocence with: "Eh 'di wow nga! Eh 'di wow, wow, wow! Ganoon na lang sabihin ko sa kanila. Sige lang. Alam ng Diyos ang totoo."
January 8, 2021
Some of those linked to the death of Christine claim that the hotel staff were 'slow' in responding after the flight attendant was found unconscious in the bathtub on New Year's Day. Meanwhile, their lawyer also appeals to lawmakers to recall the monetary reward they have offered for his clients' arrest.
Danao, meanwhile, urges those who know anything about Christine's death to submit sworn statements.
Justice Secretary Menardo Guevarra has directed the National Bureau of Investigation (NBI) to look into the death of Christine and file charges against those responsible for the flight attendant's demise.
Police Brigadier General Vicente Danao Jr., acting director of the National Capital Region Police Office, said Dacera had to be immediately embalmed before being autopsied because she was "presumed" to be quarantining at the Makati hotel where she was found dead.
January 9, 2021
The NBI said it has identified the occupants of Room 2207 but declined to reveal their names to the public. They were encouraged by the bureau to also give their statements on the incident.
On Monday, 11 personalities subpoenaed by the NBI are expected to drop by the bureau to give their testimonies.
January 10, 2021
Justice Secretary Menardo Guevarra, against the opinion of some experts, insisted that a second autopsy on the embalmed remains of 23-year-old Christine Dacera would still yield some results useful for the death case.
Christine's remains were laid to rest in General Santos City, where her casket was carried by policemen to ensure that health protocols are followed amid the coronavirus disease 2019 (COVID-19) pandemic.
January 11, 2021
Guevarra says results of the NBI's forensic investigation on Christine's case will be out in less than a week. Sinas, meanwhile, says he has tasked the Directorate for Investigation and Detective Management (DIDM) to determine if the Makati City police had lapses in investigating Dacera's death.
The NBI said the second autopsy it conducted on Christine's remains in General Santos City yielded bodily fluids. The fluids and organs from Dacera will undergo DNA analysis. "We have very interesting leads. We have very encouraging results. Kaya malaman kung [may] presence of alcohol, level of alcohol maybe, presence of illegal drugs," NBI Deputy Director Ferdinand Lavin said. "May crime. Let's leave it at that. May crime dito."
January 12, 2021
Sharon Dacera said her daughter's friends could have done more when the flight attendant felt odd and suspected that something was put in her drink.
January 13, 2021
Preliminary investigation by the Makati Prosecutor's Office starts.
January 18, 2021
Justice Secretary Menardo Guevarra said the National Bureau of Investigation has finished its forensic examination of tissues obtained from Christine Dacera's remains, adding that he will leave it to the NBI to release the results of the forensic examination.
At the same time, Guevarra said the NBI will look into the phones of the persons of interest in Christine's death.
January 26, 2021
A former PNP chief, Senator Ronald "Bato" Dela Rosa expressed disappointment over the alleged lapse of the Philippine National Police in handling the autopsy on flight attendant Christine Dacera's body.
National Capital Region Police Office chief Major General Vicente Danao Jr. said the police will file additional pieces of evidence on Wednesday, Jan. 27. He refused to provide further details.
January 27, 2021
The Philippine National Police Crime Laboratory submits its medico legal report to a Makati prosecutor. The report states that Dacera died of natural causes, effectively ruling out homicide.
Despite the findings of the PNP crime lab, Dacera's family insists that crime was committed. Their lawyer, Jose Ledda III, says they will exhaust all possible remedies to seek justice for Christine's death.
February 3, 2021
Justice Secretary Menardo Guevarra said the NBI is "not rushing" its report on the Dacera case as it "wants all bases covered."
February 14, 2021
Guevarra says the PNP will share with the NBI the evidence it has gathered such as specimens, garments and mobile phones). This will help the NBI complete its investigation and finalize its report.
February 17, 2021
The Makati Prosecutor's Office wrapped up its preliminary investigation on the criminal complaint over the death of Christine, according to the lawyer for some of the respondents.
March 12, 2021
The NBI files criminal charges against 11 people in connection with Dacera's death, including Southern Police District medico-legal officer Michael Nick Sarmiento, who ordered the embalming of her remains even without the consent of her family.
March 14, 2021
Guevarra says the Department of Justice is considering transferring the complaints filed against 11 individuals in connection with Dacera's death to the Makati City Prosecutor's Office for preliminary investigation.
March 15, 2021
Dacera's companions at the New Year's Eve party will file counter charges against her family for allegedly making unfounded claims against them, their lawyer Mike Santiago said.
—KBK/RSJ/AOL/LDF/MDM/LBG/KG, GMA News